Back-to-School Shopping? Check Out This Guide to PVC-Free School Supplies
If you are a parent of a school age kid in the U.S., it's hard to avoid the back-to-school marketing that is in full swing, even with a few weeks of summer vacation left.
The last thing most kids want in the middle of a sunny August day is to be reminded of the impending return to school.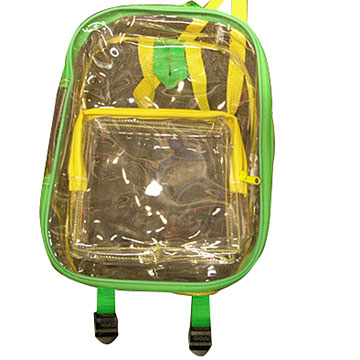 And the last thing parents want is to inadvertently expose their kid to hazardous chemicals.
Unfortunately, many of today's common school supplies contain PVC, a toxic plastic found in items such as backpacks and 3-ring binders. Not only is PVC itself bad news, but many PVC items – including school supplies – contain additional toxic chemicals, like phthalates, that are harmful to children's health.
So, before you stock up on school supplies, take some time to learn how to recognize and avoid PVC.
The Center for Health, Environment and Justice (CHEJ) just released the 2016 annual Back-to-School Guide to PVC-Free School Supplies.
The guide is huge a great resource for parents, teachers, school nurses and administrators looking for safer alternatives to PVC school stuff. It contains PVC-free options for backpacks, 3-ring binders, laptops, notebooks, lunchboxes, and more in over 20 product categories.
As concerned parents and educators, we need to:
A) Avoid PVC products in our homes and schools and
B) Join a campaign to get PVC out of all products, especially those marketed to kids.
You can learn how to recognize and avoid PVC by reviewing CHEJ's Back-to-School Guide and other resources on their site. Once you've learned how to keep PVC out of your home and schools, forward the guide to friends and to your kids' teachers to spread the word.
And then join the campaign!
CHEJ works with parents, teachers and others around the country who want to educate and organize to keep PVC out of our communities. Don't worry if you haven't worked on a campaign like this before; CHEJ welcomes new people and provides all kinds of training and support!
Some environmental health problems are really complicated and involve complicated or painful trade-offs. This is not. We need to stop using PVC plastic. It's toxic. It's unnecessary. Dozens of companies and governments around the world are already moving away from PVC. Let's add our homes, our schools and our communities to the growing list of Safe, Healthy, PVC-Free Zones.